Sacramento Chesterton Society Meeting
May 11, 2021 @ 7:00 pm

-

9:00 pm
Our April meeting was a real hoot.  We had 30 people in attendance, not counting the surprise visitor on the big screen – Fr. Dominic Savoie, FSSP.  For those of us who missed him, and those who would like to hear it again, Fr. Savoie is putting the recording on the FSSP Sacramento YouTube channel.  Watch for it there!
Our May meeting will be after the 6 pm Mass, in classroom 2 (approximately 7 o'clock).
For the benefit of those new to our group (and to Chesterton) we'd like to start reading his book Orthodoxy. It has been at least 7 years since we read and discussed Orthodoxy as a group, and being one of his central works, it bears repeated readings.  So for our next meeting, please read Chapter One "Introduction in Defense of Everything Else"and Chapter Two "The Maniac". Chapter One is very short, so this will not be too much to handle in one meeting. Also read the Preface by GKC, which is not included in every edition of the book.
In addition. please read the brief essay from In Defense of Sanity  entitled "Cheese".
"Christianity has not been tried and found wanting; it has been found difficult and left untried."  G. K. Chesterton, What's Wrong with the World.

Mass Times & Directions
Weekend Masses
Saturday: 7:00 am, 9:00 am
Sunday High Mass: 10:30 am
Sunday Low Mass: 8:30 am, 1:00 pm
Weekday Masses
Monday and Wednesday: 7:00 am, 12:15 pm
Tuesday and Thursday: 7:00 am, 6:30 pm
Friday: 7:00 am, 12:00 pm, 6:30 pm
Please check our bulletin for more information.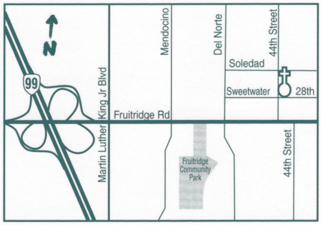 5461 44th Street
Sacramento, CA 95820
(916) 455-5114