Thérèse
March 22, 2015 @ 4:30 pm

-

6:00 pm
The live production of Thérèse starring Audrey Ahern will be performed in the Parish Hall.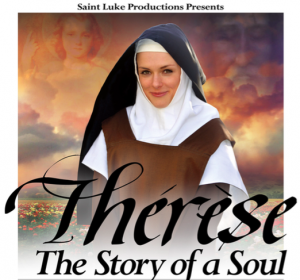 Space will be limited, so hold your place early.
Free will offerings will be greatly appreciated to defer the cost.
Rosa Mystica Girls Society will have sandwiches and sodas available for purchase that day so that people will not have to go home after Mass or Vespers.
You may hold you place for the performance and order your sandwiches through the parish office or bookstore.