CORPUS CHRISTI
A High Mass for the External Solemnity will be offered at 1 pm today (Sun, June 19). A procession of the Blessed Sacrament will follow; please join in!
NEW PICNIC TABLES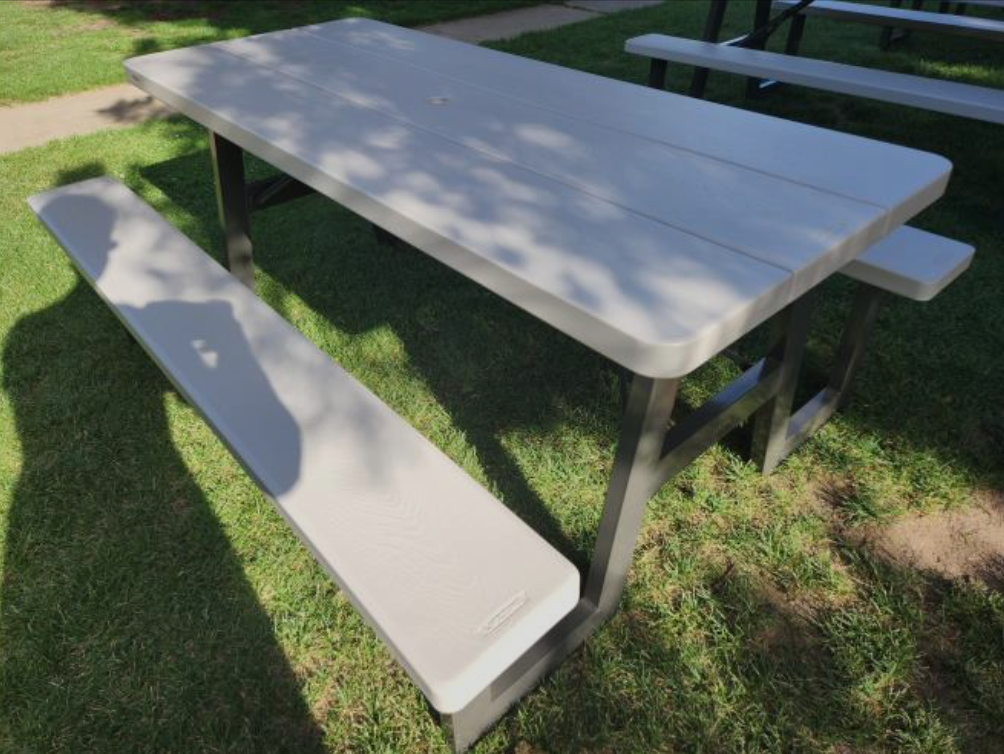 New picnic tables arrived this week for the playground & classroom greenway. We replaced the older tables which were becoming dangerous (sharp edges from wear and tear) and inconvenient (staining people's clothes).
There are twice as many picnic tables now. Please feel welcome to make use of that area at any time – on Sunday or even during the week. Especially when the weather is nice it can be a great thing to bring the family for Mass and then a picnic on a weekday.
I do ask that parishioners help keep the tables in good order! Please wipe them down after use, and try to keep the children from jumping on them, etc.
PIG ROAST (UPDATE WITH SCHEDULE)
Update 6/19: Event coordinators will be available after all Sunday Masses in the courtyard to register volunteers for the event!
Join us for a fun filled day as we gather to celebrate the patron of our parish, St. Stephen the First Martyr, and the finding of his relics. This year, we'll have our very first chili cook off! We're hosting the pig roast on a Saturday because the Sunday schedule has so many Masses now. The schedule: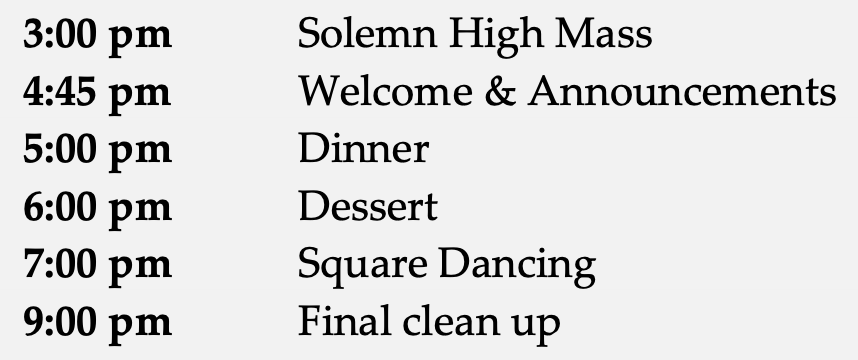 For more information or to volunteer to help, contact Gloria and Fernando Santana 916-832-2811.