The fence on the north side of the parking lot (behind the trash receptacle) was replaced this past week. The old one was lifting in several places, had opened up to neighbors' properties in several others, and was suffering from dry rot.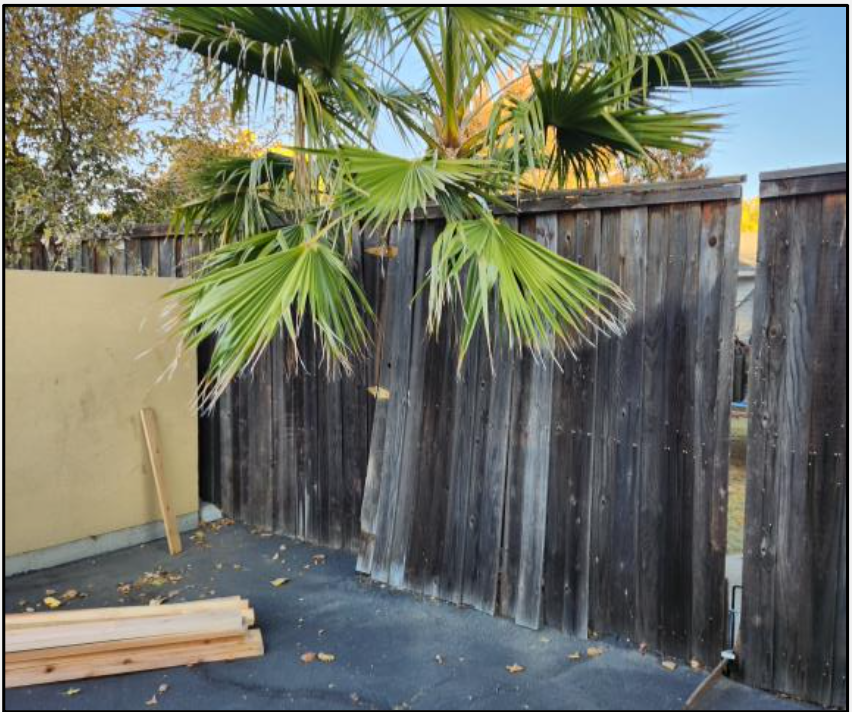 The old fence. The contractors (Aguilar Fence, Inc.) were able to demolish the old fence, remove a palm tree that had overgrown into the fence (with the help of a subcontractor), cut away old posts, install new steel posts into fresh concrete, and build the new fence all in a single day!
SUNDAY COFFEE
Please join us every Sunday in classroom 1 following the 7:00, 8:30 and 10:00 am Masses for fresh coffee & the opportunity to build community with fellow parishioners.