PENANCE, PENANCE, PENANCE!
Benedict XIV
The observance of Lent is the very badge of the Christian warfare. By it we prove ourselves not to be enemies of Christ. By it we avert the scourges of divine justice. By it we gain strength against the princes of darkness, for it shields us with heavenly help. Should mankind grow remiss in their observance of Lent, it would be a detriment to God's glory, a disgrace to the Catholic religion, and a danger to Christian souls. Neither can it be doubted that such negligence would become the source of misery to the world, of public calamity, and of private woe.
We are 20% of the way through Lent, keep persevering!
NEW CHALICE
With some help from a directed donation, we were able to replace the chalice in the house chapel with something much more worthy. Thank you to all of our donors.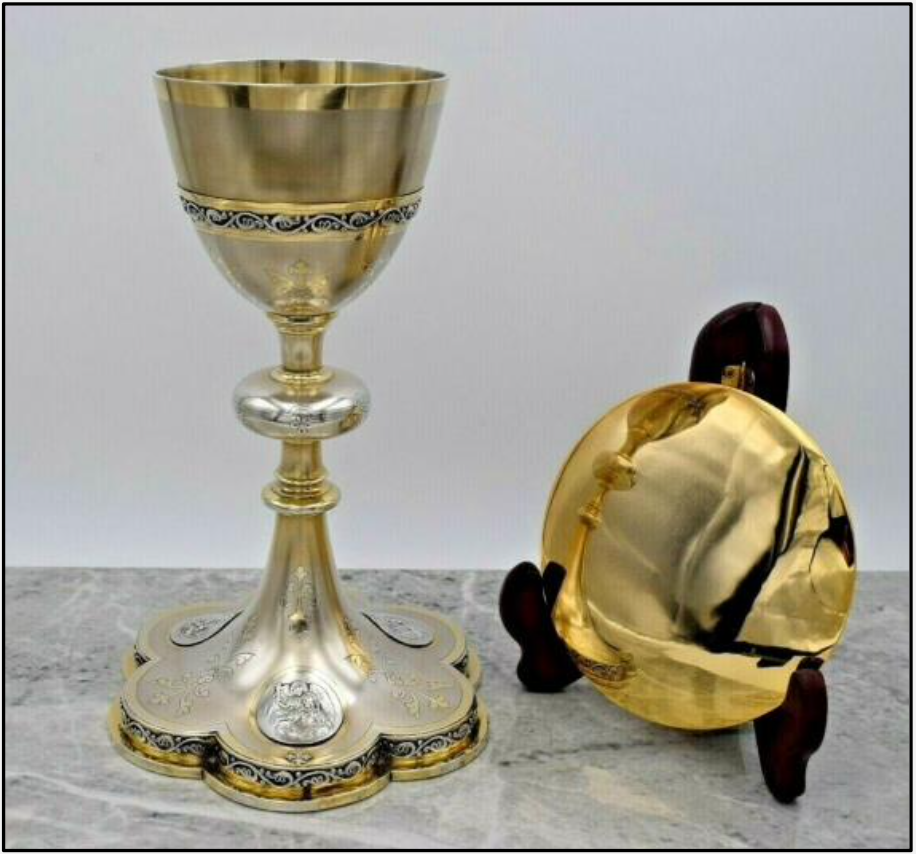 NEW FENCE ON 28th STREET
We've begun negotiations with a fencing contractor to install a new six foot iron fence down the side of 28th Street.