THANK YOU!
I am tremendously grateful to all of the many volunteers who spent countless hours making our annual Pig Roast possible. I would like especially to thank Gloria Santana, who organized the event, and her family who were very involved at every stage of the planning and preparation.
ADULT CATECHISM
Begins Thurs, Aug 10. We are still accepting registrations at frcurtis@fssp.com. Parishioners can attend without registering. The schedule, roughly outlined, is as follows: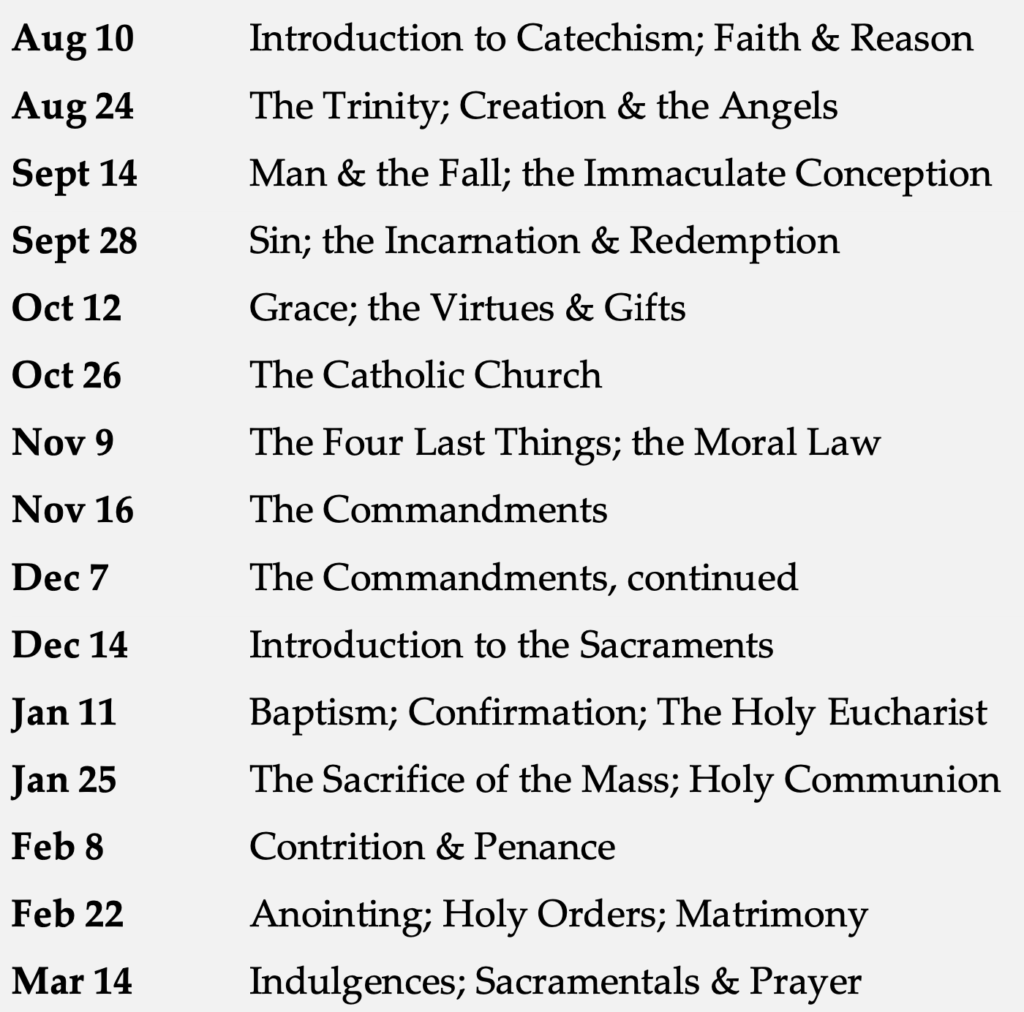 We do sometimes get off schedule in terms of the material we are covering, but the dates will remain unchanged. As you can see, classes are usually held on the second and fourth Thursdays of the month, except November and December, where we shift the latter class earlier to the third Thursday, on account of Thanksgiving and Christmas.
It's not too late for people to sign up! Even during the first couple of months, we can pretty easily get someone caught up, so please continue to encourage potential converts to attend.