ROSARY CRUSADE FOR PRIESTS
Please come join the Glorious Rosary Crusade for Priests at Hughes Stadium, Sacramento City College; Saturday May 28, 12:00 noon – 5:00 pm. Begins with a Fatima Procession and May Crowning. The purpose is to pray for all priests everywhere, for vocations to the priesthood and for current seminarians endeavoring to become priests. The faithful will be encouraged to continue novenas, sacrifices and the Rosary, even after the event concludes. Catholics praying in stadiums was once common across America; it is time to bring this back! In these critical times we ask Catholics to join in prayer at this historic Rosary Crusade. Keynote speakers are Fr. Donald Calloway, MIC and Terry Barber.
The stadium has ample parking; ticket purchase & information found on the website, and may also be purchased at the stadium gates.
Please visit the website today and buy tickets here:
Any questions, please check with parishioner Mike Solton. The Crusade is sponsored by our Knights of Columbus Council 16419.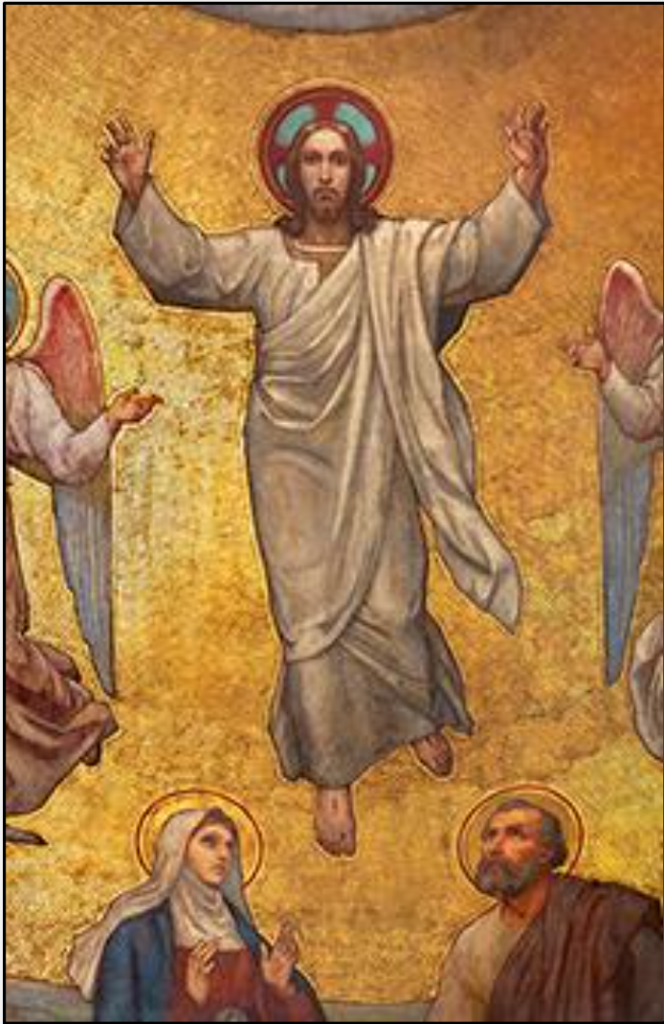 Today I accompanied the Lord Jesus as He ascended into heaven. It was about noon. I was overcome by a great longing for God. It is a strange thing, the more I felt God's presence, the more ardently I desired Him. Then I saw myself in the midst of a huge crowd of disciples and apostles, together with the Mother of God. Jesus was telling them to: "Go out into the whole world and teach in My name." He stretched out His hands and blessed them and disappeared in a cloud. I saw the longing of Our Lady. Her soul yearned for Jesus with the whole force of Her love. But She was so peaceful and so united to the will of God that there was not a stir in Her heart but for what God wanted.
May we have some share of Our Lady's longing for heaven and the company of her divine son! A most blessed Feast of the Ascension to you all this upcoming Thursday!
PIG ROAST
Mark your calendars for the St. Stephen's Pig Roast: Sat, Aug 6. If you wish to volunteer for this long awaited celebration, please contact Gloria Santana at (916) 832-2811.
(We're hosting the pig roast on a Saturday because the Sunday schedule has so many Masses now. The schedule will be forthcoming.)